How Our Interventions Transform Lives
We provide a holistic education in a safe and nurturing environment by
01
Improving
communication skills
02
Encouraging logical
thinking and reasoning
03
Facilitating
employment opportunities
04
Enabling
Informed life choices
05
Changing mindsets
towards position of girls in society
Ek Tara's Education and Child Development programmes are part of this center. Launched in 2021 it currently reaches out to over 1300 children and women . "The HFC Middle School by Ek Tara " is a part of the State of the Art facility which is spread over 20,000 square foot across 3 floors , an open terrace housing 22 classrooms, an integrated Science and Math (STEM) lab, an art room, a music room, a library, a multipurpose hall, an indoor game room, and an infirmary.
Creative Ek Tara Foundation
Ek Tara established its social enterprise- Creative Ek Tara Foundation in 2018 . This is a sustained income generation platform for women from disadvantaged backgrounds. It provides women the opportunity to lead empowered lives. The foundation runs two projects – " Ek Tara Creates" and "Annam ".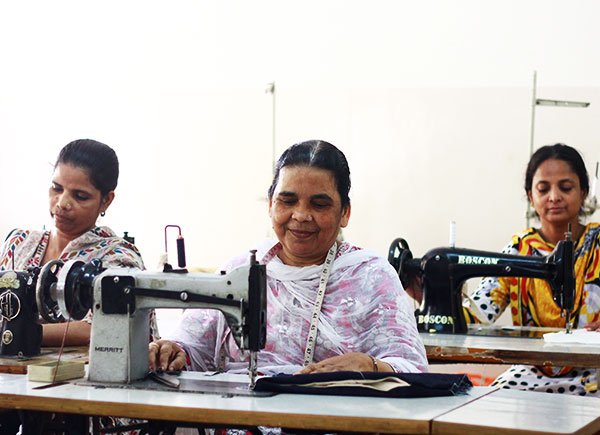 Annam – The Community Kitchen
Tomorrowland Foundation
Music and Arts School (TLFMAS)
Ek Tara partnered with Tomorrowland Foundation, to create a state-of-the-art music and arts school for children in marginalized communities, living in Kolkata. Tomorrowland Foundation has been set up by Tomorrowland which is one of the largest and most popular electronic music festivals in the world.
Ek Tara firmly believes in collaboration across various spectrums. Through the years this has helped us increase our knowledge, expertise, and maximize resources available to reach a greater impact.
Chakke Pe Kaksha
This project in partnership with the belgian organization- The Mobile School aims at providing quality learning resources at the primary level using 360 panels on various subjects. It reaches out to 600 children.
Kolkata Municipal Corporation Schools
Ek Tara has partnered with the Kolkata Municipal Corporation Education Department for multiple projects across several schools. These include "Anando Gari" and setting up of a "Model school ".
Ek Tara is proud to present to you Tara: our very special mascot who is champion for girls' education! Tara represents the millions of girls in India who come from low-income homes and miss out on basic development opportunities. Through a series of conversations and publications, Tara aims to reach out to such children across the country and the world to educate them on issues which directly impact their wellbeing.
Our
Stars

Our
Stars

Navreen Aslam

Navreen comes from one of the most economically deprived families associated with Ek Tara. She lives with her parents and three younger brothers. Her parents recently moved to the suburbs as they could no longer afford to live in the Topsia slum. They currently live in a 110 sq ft room and use a common toilet that is shared with six other families.

Our
Stars

Our
Stars

Saba Parveen

Saba has been with Ek Tara since 2011 and is one of our oldest students. She lives with her parents and two younger siblings who also study at Ek Tara. They live in a 100 sq ft room which doubles up as a bedroom , a small kitchen and toilet. Her father is a slipper maker and her mother is a housewife.

Our
Stars

Our
Stars

Naheda Ali

Naheda has been with Ek Tara for seven years and is an inspiration to other young girls. She is one of our first students to have completed her graduation in B. Com honors from one of Kolkata's most prestigious colleges, Shri Shikshayatan. Naheda completed her schooling from Khalsa High School.

Our
Stars

Our
Stars

Rukaiya

Rukaiya grew up in a poor family in a small village in Bihar. When she was in class four she was forced to drop out of school in order to help her mother with household chores. Her parents married Rukaiya off at the age of 15, and she found herself living in a teeming slum in Kolkata. Nothing in her rural home prepared her for the challenges of urban squalor: lack of space, lack of access to regular water supply, and high cost of staple foods. Her husband earned an irregular income from working as a semi-skilled artisan in a small shoe factory.

Our
Stars

Our
Stars

Mahinoor

Amid an environment of protracted poverty and obstacles, Mahenoor's story epitomizes hope and resilience. Throughout her schooling, she could have given up in the face of several challenges, including her low socioeconomic status, pressure for her to marry and remain at home, and access to educational institutions. But Mahenoor responded with resilience. She aspires to become a chartered accountant, and is working hard to realize her dream. We were introduced to Mahenoor in 2006 when she was just six years old. With no formal education or experience of attending school, she had to start from scratch.
Our Impact
Since its inception Ek Tara has educated close to 2000 children.
The high quality education model means that 95% students successfully transition from pre-primary to high school.
Children moving from Ek Tara to other educational institutions continue to secure 1st division in their higher examinations.
Girls have been sensitized about the need to be self-sufficient and there is a 70% increase in women seeking skill building opportunities.
Change in mindset of parents towards girl's education as demonstrated though various participation in their child's development.
Latest Happenings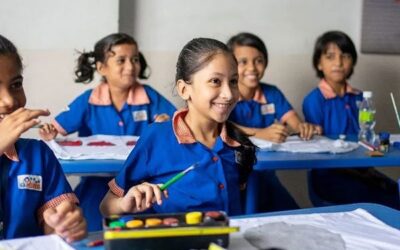 AquaTerra is working with a group of students from our primary section- building on their communication skills as well as environmental…
read more