Board of Trustees
Vinita Saraf, Founder & Managing Trustee
Since founding Ek Tara in 2011, Vinita's leadership has seen the organization grow to support over 1300 children and women by delivering high-quality education and skill development. With a commitment to developing the potential of first-generation school goers through education, Vinita has designed holistic services for the community using an innovative approach that is tailored to the needs of children from West Bengal's slum areas. . She firmly believes that education for marginalized communities must go hand-in-hand with empowerment and enhancing self-esteem.
---
Namrata Sureka, Founder & Managing Trustee
Namrata founded Ek Tara in 2011 and has been instrumental to the organization's growth and development since. A strong believer in women's empowerment, she has facilitated programmes aimed at educating and generating livelihood opportunities for girls and women in order to make them self-sufficient. Namrata is the Former President of 'Ladies Study Group', the Ladies Wing of the 'Indian Chamber of Commerce', which is an organization that focuses on women's entrepreneurship. Her motto in life is to 'look beyond and be the catalyst'. Namrata also has an avid interest in music, dance, theater and the fine arts and considers culture and heritage to be an integral part of society.
---
Kumud Agarwal, Trustee
Kumud has been associated with Ek Tara since its inception. With an Honors BA in History from Calcutta University, and a degree in Interior Design, she is currently a businesswoman working in Kolkata. Kumud is involved in training girls from the community and their mothers on financial literacy including financial planning to help build capacity and self-reliance.
---
Nandita Palchoudhuri, Trustee
Nandita is a social entrepreneur who has curated and consulted in Indian folk art craft and performance practices internationally. .She is a Chevening Clore Scholar in Cultural Leadership, and has completed courses in Nonprofit Management from New York University and Advertising and Marketing from the Institute of Marketing Management IMM.
---
Arun Saraf, Trustee
A chartered accountant by qualification, Arun has been a practicing tax consultant for over 33 years. Currently, he manages income tax-related matters for over 250 companies across Kolkata, Bangalore and Mumbai. His clients include UCO bank, Indian Oil Petronas, RPG – Sanjiv Goenka group and Nusli Wadia group.
Advisory Circle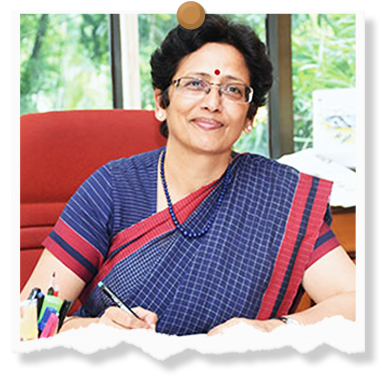 Amita Prasad
Amita is passionate about school teaching, which she has made her vocation for over 30 years. Formerly the Vice Principal of Modern High School for Girls, she was then appointed Dean, Research and Development at The Heritage School, Kolkata. At present, Amita is the Director of Indus Valley World School in Kolkata. Amita is the co-author of three series of History and Civics textbooks for Classes three to eight published by Oxford University Press. She is a member of the Advisory Board of "PEACEWORKS" (an initiative of the Seagull Foundation for the Arts) and a member of the Governing Body of Manovikas Kendra.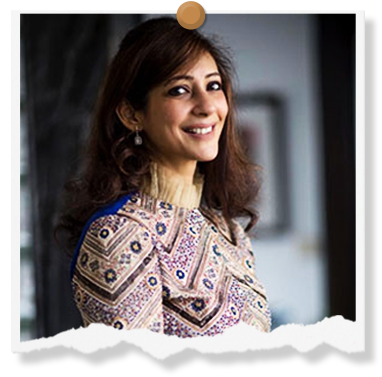 Gitanjali Khemka
Gitanjali is part of the Senior Management of Stesalit System Ltd and oversees the Administrative and HR departments of the company. Based in Kolkata, she is also a reputed yoga and fitness practitioner and trainer. Gitanjali serves as a member of several not for profit, trade and business bodies such as FICCI, Ladies Study Group andEntrepreneurs Organization.. She completed her MBA from the University of Calcutta in addition to several professional yoga and fitness courses.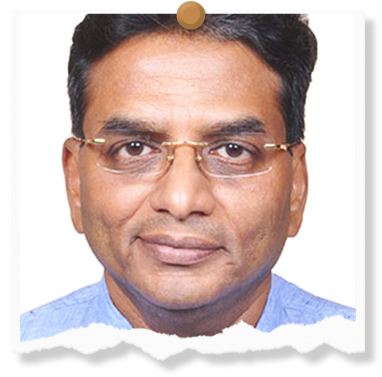 Gopal Kumar Naredi
Gopal Kumar Naredi, Chairman & Managing Director, Industrial Safety Products (ISP) Pvt. Ltd., is a stalwart in Eastern India's leather industry; many units of which were earlier located in Topsia and Tiljala – Ek Tara's area of operation. His company is the largest exporter of leather work gloves from India continuously for the past 10 years, for which he is an award winner from the "Council of Leather Exports". Gopal's years of experience working in this field have given him a deep understanding of the urban slum community and he is keenly interested in their welfare. As an individual, he is committed to improving lives and infrastructure in this area, and his philanthropic efforts have been met with great respect. and this has led to immense respect across all sections of society.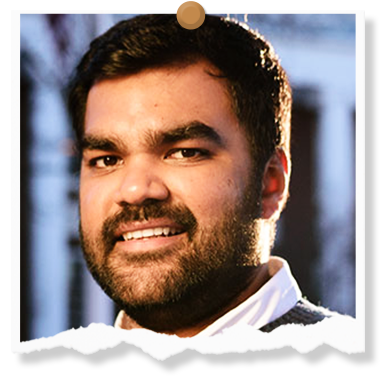 Hrithik Bansal
Hrithik is a Director at Ambootia Tea Group which is a pioneer in sustainable agriculture. Hrithik has varied experience of living and working across four continents in a variety of spheres. He has worked as a special advisor to the leadership of BRAC, a large global nonprofit working to eradicate poverty. He began his career as a Research Analyst at the Economic Growth Center at Yale University, and has worked as a Senior Economist at the National Treasury of the Government of South Africa. Hrithik has a BA Honors in Economics & International Studies from Northwestern University, an MPhil in Economics from the University of Oxford, and an MBA from Harvard Business School.
Matthew Fisher
Matthew has supported Ek Tara for several years and believes passionately in its work. He has taken an interest in girls' education for many years. He visits India frequently to see his wife's family and to travel around the country. Originally from England, Matthew has lived most of his life in the United States. He recently retired after 34 years at the International Monetary Fund (IMF) in Washington D.C. Before that, he worked at H.M. Treasury in London. Matthew is an economist by training and his hobbies are cooking, travel and photography.
Manab Sen
Manab has 40+ years of international corporate experience covering Banking, Private Equity, and Asset Management. Starting his career with State Bank of India, he moved on to American Express Bank, before pioneering 6 start-up situations, leading them to successful exits. His expertise includes cross border merger and acquisitions, IPOs, harmonizing corporate cultures to create high impact dynamic teams generating superior performances. He has been passionate about social work for many years, working with US and Indian social organizations seeking to improve lives and provide platforms for personal expression. He is very excited to be associated with Ek Tara - there is a total confluence of objectives. Manab majored in Accounting and Finance from University of Calcutta, with honors, and holds a CA IIB qualification. He has studied in Rutgers Business School as well as Indian Institute of Management Ahmedabad.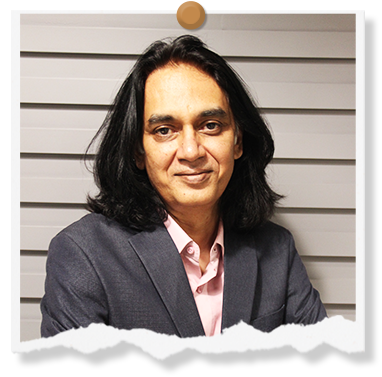 Pinaki Bhattacharya
Pinaki has close to three decades of experience in advertising and communications. His work has spanned diverse categories and he has worked for some of the most loved and reputed brands in the country. From launching new brands to revitalizing mature ones, designing brand architectures and crafting growth strategies –Pinaki has a wide-ranging repertoire of skills. He has won medals at the Indian and Asian Effies, as well as the WARC Prize for Asian Strategy.Over the last few years Pinaki has developed a keen interest in the social impact sector. He completed a Leadership Program in the social sector, followed by a Board Program.
Samir Bhandari
Samir is Co-Chair of Global Markets Sales Executive Committee, Head of Global Markets Sales, Asia ex-Japan. Prior to this, Samir held the role of Regional Head of Corporate Sales – Risk Solutions Group, Singapore and South-East Asia for Lehman Brothers. He joined Lehman Brothers in June 2008, and previously had spent nine years at JP Morgan (SEA) Ltd based in Singapore as Managing Director, Head of Sales responsible for Sales of FX and Derivatives products, South and SEA coverage. Prior to JP Morgan, Mr. Bhandari spent three and a half years in UBS, Singapore and seven years with Bank of America in Mumbai and Hong Kong. He holds an MBA (PGDM) from the Indian Institute of Management in Ahmedabad and is a Chartered Accountant from Institute of Chartered Accountants of India.
Sarah Symons
Sarah is the Founder and Director of Her Future Coalition, an international NGO based in the United States, which works with survivors of gender violence and girls at high risk, offering shelter, education and employment to break the cycle of poverty and exploitation. She is a graduate of the University of Pennsylvania.Her organization has been recognized for its innovative work against trafficking by the Sam Walton Foundation, Humanity United, the USDepartment of State Trafficking in Persons office, V-Day foundation and the Governor of Massachusetts.
Tarun Bali
Tarun has almost three decades of experience in India, in leading services organisations, Corporate Finance Advisory, Mergers & Acquisitions and Private Equity and building and investing in Start-up Businesses. Apart from corporate finance roles with large multinational and boutique investment banks, has run country operations for large Indian and Fortune 500 / US companies in the professional services space in India, with a national footprint of upto 600 professionals including HSBC, Barclays, IL&FS, ABC Consultants, Manpower Inc, Allegro Capital & Backbay Advisors. As a private investor, incubated, founded and mentored startups in professional services, media and hospitality. He is an MBA from Carnegie Mellon University and Economics graduate form St Stephen's College.
Office Team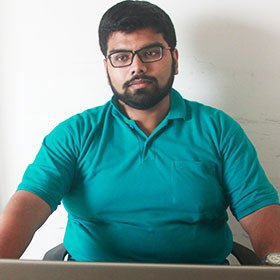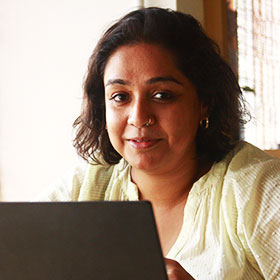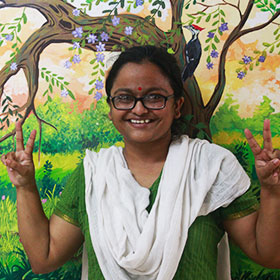 Our Community Leaders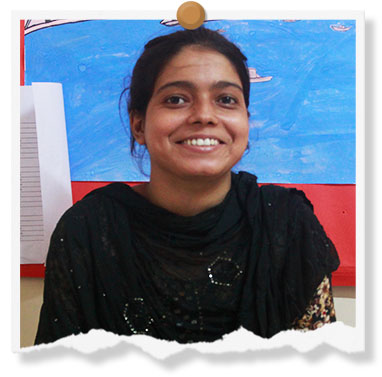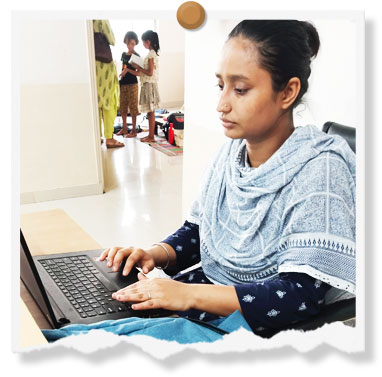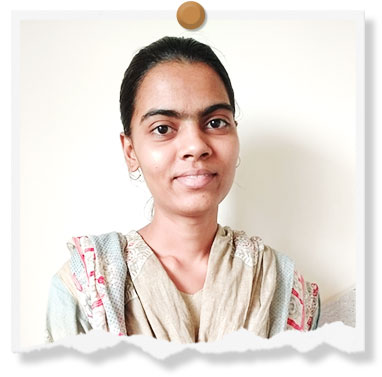 Anita Kanoi
Health, Hygiene and Nutrition
Debjani Roy Chowdhury
Administration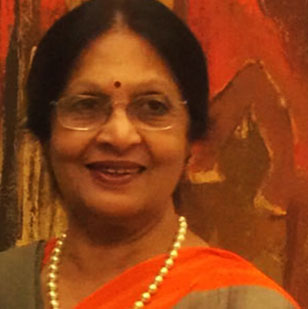 Kusum Khemka
Ek Tara Creates
Sangita Karnani
Ek Tara Creates
Sonam Bajoria
Ek Tara Creates
We fondly remember Bela, who has been an integral part of Ek Tara.
Latest Happenings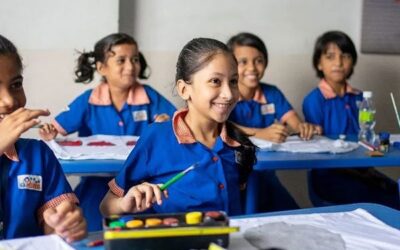 AquaTerra is working with a group of students from our primary section- building on their communication skills as well as environmental…
read more