Creative Ek Tara Foundation
"Ek Tara Creates" the brand, develops sustainable, handmade products for home and personal use .The enterprise currently employs 35 women trained under the Ek Tara tailoring programme. The products created are sold through partners in India and across the globe, both through retail and online platforms.
Annam – The Community Kitchen
Housed in our Community Center, our kitchen provides nutritious, vegetarian meals and snacks for over 1200 children and staff at Ek Tara. The kitchen also sells subsidized meals to factories and other businesses in the area. Mothers of girls enrolled at Ek Tara are trained in hygienic food preparation and make up the workforce in the kitchen. This supports the economic development of the community.
Latest Happenings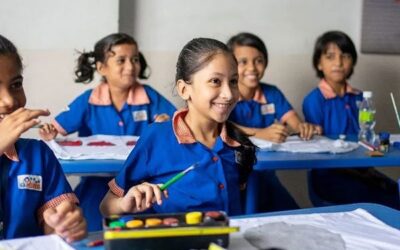 AquaTerra is working with a group of students from our primary section- building on their communication skills as well as environmental…
read more