Volunteer With Ek Tara
Through our volunteer program, we seek to motivate individuals and institutions from diverse segments of society and industry to invest their time and unique talents to create a change in the lives of marginalized children and women. Our volunteer action is based on the belief that each individual has unique strengths and hence can contribute in a unique way to our cause.
By volunteering with us, you will become a vital part of our organization and you will make a real difference to the lives of our children and their families. This is an opportunity to not only develop interpersonal skills and allow you to meet like-minded people; but it has also proven to be an enriching and gratifying experience for our many volunteers.
Latest Happenings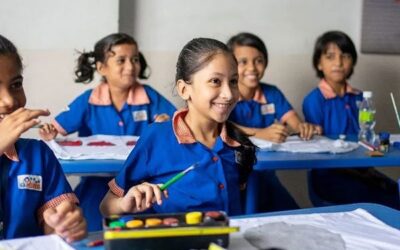 AquaTerra is working with a group of students from our primary section- building on their communication skills as well as environmental…
read more