2000 Litres of Milk Distributed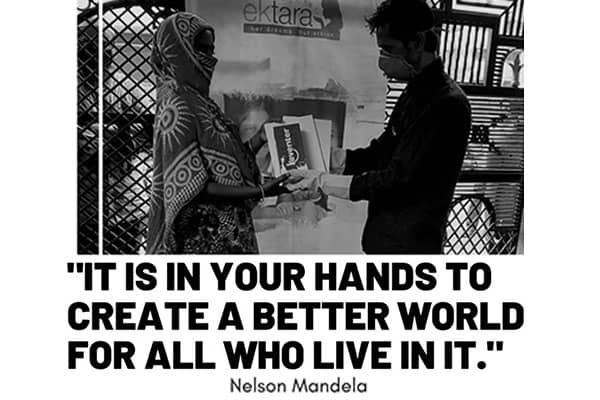 37.9% of the children aged under five in India are stunted (too short for their age), while 20.8% suffer from wasting, meaning their weight is too low for their height.
Under-nutrition contributes to more than one-third of all deaths in children. It does this by diminishing their immunity.
Feeding practices of children among the urban poor is far from satisfactory which leads to various conditions of ill health and malnutrition.
With their weakened immunity system they are easily susceptible to disease and infection and with the recent pandemic this is worrying.
But there is always hope. Our partners at
@keventeragro
understood the severity of the issue and jumped to action.
They sent us 2000 litres of milk and we are absolutely thrilled!!
It is amazing how people are rallying up for our campaign. This just shows that there is always hope.
.
.
.
If you want to be a part of our movement please click on the link in our bio.
.
.
For queries please message us at
info@ektara.org.in
.
.
.
Stay safe and stay strong.